Ultimate Wealth Toolkit: Utilities for Financial Advising and Management
We find ourselves switching between online and offline, now mostly able to combine the two as we please. Navigating clients' financial matters requires both, too, so having the right tools is leveling up your positions in the market. Below, we offer our picks from the array of platforms and instruments for financial advising and wealth management. See what Fintech has on offer, find an app for yourself, or decide how to gauge your product to serve your clients best.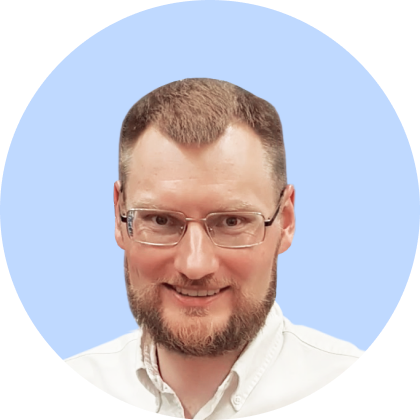 Vasyl Soloshchuk
CEO at INSART
Platforms for financial advisors and wealth managers
AdvisorEngine
Badge earned: AdvisorEngine received Best On-Boarding in Wealth Management Technology at the 2017 Family Wealth Report Awards.
A pioneer of the digital wealth management frontier, AdvisorEngine created a full-package platform for financial advisors and wealth managers. A suite serves to elevate the experience at all levels (advisor, business operation, and client) and throughout the user's professional journey (brand building, expanding the client base, and scaling processes while retaining accuracy and personalization).
Mirador
Badge earned: Mirador's advisor-client portal Gateway is the winner of the FinTech Breakthrough's Wealth Management Innovation Award 2022.
Mirador provides technology expert services, financial reporting, middle office services, and offers a highly functional communication portal for financial advisors and their clients.
From design to operation, the platform orchestrates your client system with the highest-standard security. An intuitive interface and an array of tools will help you guide your clients through financial matters in a smart and personalized way.
Multrees
Badge earned: Best Outsourcing Solution (winner) and Best Global Custodian To Private Client Businesses (highly commended) according to WealthBriefing European Awards 2020.
Multrees, an Edinburgh-based company, simplifies business operations for wealth managers and advisory businesses among others. The firm's service list boasts digital platform technology, global custody and execution and investment administration solutions.
From multi-channel market coverage to world-class cost analysis reporting, Multrees execution services uphold your flexibility and control. Global Custody platform covers multiple asset types, jurisdictions and currencies, securely and full-service. Finally, Multrees ensures investment administration is adjusted to your business model so that your clients get seamless experience.

Financial research & communication tools
Schwab Mobile from The Charles Schwab Corporation
No login or subscription is required.
Use Schwab Mobile to get market updates from the Schwab Center for Financial Research, delivered several times a trading day. A multi-source compilation of articles from popular and reputable media forms an insightful and informative news feed for financial services experts.
Although the app was created for Schwab's retail clients, it's a fitting pick for advisors and wealth managers who want to keep up with the markets daily.
This app has a Schwab "sibling" — Schwab Advisor Center Mobile. This one will be useful if you're an independent advisor who wants to monitor and manage client accounts wherever you are.
Lead next-gen with our CTO checklist. Get free copy
Basecamp
A project and communication management tool, Basecamp brings all your client emails and chats in one place. This app is not advisor- or wealth manager-specific, but it can alleviate the financial service provider's work management pains. Follow deadlines, collaborate with your team, make to-do lists, set automatic check-ins for tasks, and enjoy other options perfect for organizing remotely.
Two plans: Basecamp Personal (free), Basecamp Business ($99/month, free 30-day trial).
Hootsuite
Hootsuite ups your online presence on social media such as Twitter, Facebook and LinkedIn. With it, you can post, respond and schedule across your accounts on the platforms. By subscribing to upper-tier plans, you'll be able to receive intelligent multi-channel reports.
Choose from a variety of plans: Professional ($49/month, free 30-day trial), Team ($129/month, free 30-day trial), Business ($739/month, free 30-day trial), Enterprise (custom, demo).
Time-management apps
ScheduleOnce
A powerful app for syncing your and your client's calendars. ScheduleOnce generates a link that you can send to your client, and they'll be able to pick a day and hour from the slots available.
Two plans: Premium plan ($9/month), Professional plan ($19/month).
FollowUp.cc
Ever wanted to have reminders for the important letters you haven't responded to yet? FollowUp.cc does exactly this. You move the email from your mailbox to the app, schedule the reminder, and the app notifies you when the time has come to drop the line. Also, you can schedule emails to be sent and see when the recipient opens them.
Three plans: Starter ($18/month (billed annually), Professional – $29/month (billed annually), Salesforce Edition – $40/month (billed annually).
RescueTime
RescueTime is a classical and functional time tracker runs in the background and delivers a report on your daily activity across the web and applications.
The paid plan also allows you to track the time away from the device, get success alerts when you perform as planned, stay focused with distracting websites blocked, and track your everyday progress.
Two plans: Lite (free, Premium ($9/month).
Fancy Hands
With Fancy Hands, you literally get a pair of virtual hands to spare yourself web search, booking, reservation, schedule management, and other routine.
Four plans are available: Small ($17.99/month), Medium ($29.99/month), Large ($74.99/month), XXL ($149.99/month).
eMoney Advisor
With this multi-purpose app, you can plan, aggregate and analyze data, and share it on-screen with your client. eMoney Advisor also provides overviews and allows you to plan your goals and easily access your other advisor systems.
Four custom-priced plans: Plus, Pro, Premier, Growth.
What clients want
Clients love it when they get an all-in-one solution that's easily personalized and integrates familiar tools. Downloading multiple apps for each purpose is simply annoying and inconvenient. Those who seek the services of wealth managers and advisors are also looking for impeccable quality and robust security. At the same time, the platform should keep pace with Fintech so that clients can enjoy the latest updates and your business stays competitive.
So, you'll be looking for the following in a dream app for your clients:
Seamless and modern architecture

Secure third-party integrations to provide quality data analytics, trading, rebalancing, payment processing, etc.

Multi-level security to prevent fraud

Smooth data migration and new feature implementation

Disaster recovery solution
The list can go on, and if you're looking for improving an existing solution or building one from scratch, we can discuss the best options possible. Schedule a free call with our expert via this form. Let's create the solution your customers will love.
Lead next-gen with our CTO checklist. Get free copy