Taking a Digital Leap: Why and How to Transform Your Company into Fintech
As digital transformation sweeps through industries, many fintechs welcome the change and use it to their advantage. There is an increasing demand for various financial services to be delivered digitally, instead or along with human-to-human interaction, and Fintech is giving it to the clients.
This article will help you find a place for your financial company in the empowering space digital transformation is creating, with concrete steps you can take right now.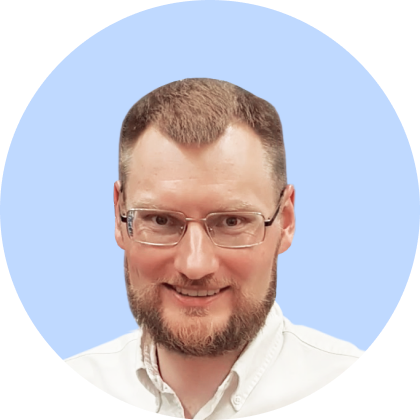 Vasyl Soloshchuk
CEO at INSART
Adapt or die under the snowballing opportunities
Probably, only the lazy ones haven't yet described in detail how COVID pushed Fintech, among other industries, to change gears and hit it online. The crisis that the virus spurred has only added fuel to the already increasing demand for a one-click cash-less financial experience. Then, we got post-lockdown increased mobility and the repercussions of the Russian invasion, including sanctions compliance, which pressed for greater financial freedom and tighter control simultaneously.
Like a hundred-ton train racing on the rails, technology is our creation that keeps on pulling us forward to new solutions. So, we keep pace with digital transformation by adopting and developing financial technology, or fall behind the competition.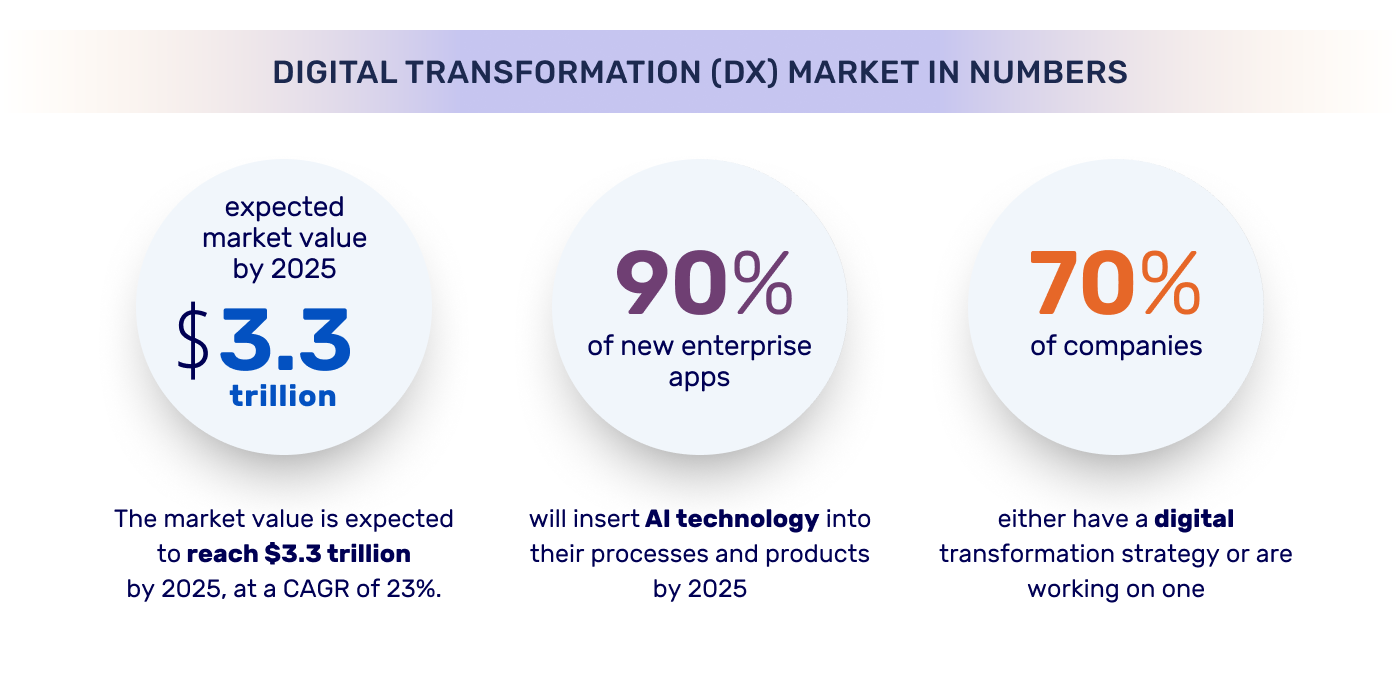 Why up your game with digital transformation

With the severe inflation and the rising cost of living, people in the U.S. seek more flexibility and optimization when it comes to their savings and spending. Fintechs are there to help, and financial institutions haste to digitalize and upgrade wherever possible. Here's what the former hone and the latter seek.
Competitive speed
Faster and more efficient, up-to-date solutions allow you to stay competitive. Obviously, the less time your customers spend transferring money or getting their lending application approved, the more likely they will remain loyal to your brand. But there's another benefit.
With real-time data harvesting and processing taking the reigns, you get a strategic advantage. Embracing technology to become data-driven lets you rip insights on customer behavior better and faster, and that's the key to keeping your offering's value unique - and competitive.
Need a tech partner to make your integration go smooth?
→ Let's connect
Enhanced security
A solid protection of your customers' funds and personal data is now impossible without measures like monitoring millions of transactions for suspicious activity. To enable these measures, you'll need a trusted provider of robust cybersecurity solutions.
Optimized spending
Legacy solutions slowly eat at your budget till they become too hard and costly to maintain. Think of how much money you could save had you decided to replace them with technology that fits the date.
Customer and employee satisfaction
It's all about making it easy. Streamlined and clear workflows are one of the things that make employees stay, while an all-in-one solution that automates away the lengthy and tedious processes wins the hearts and dollars of the users.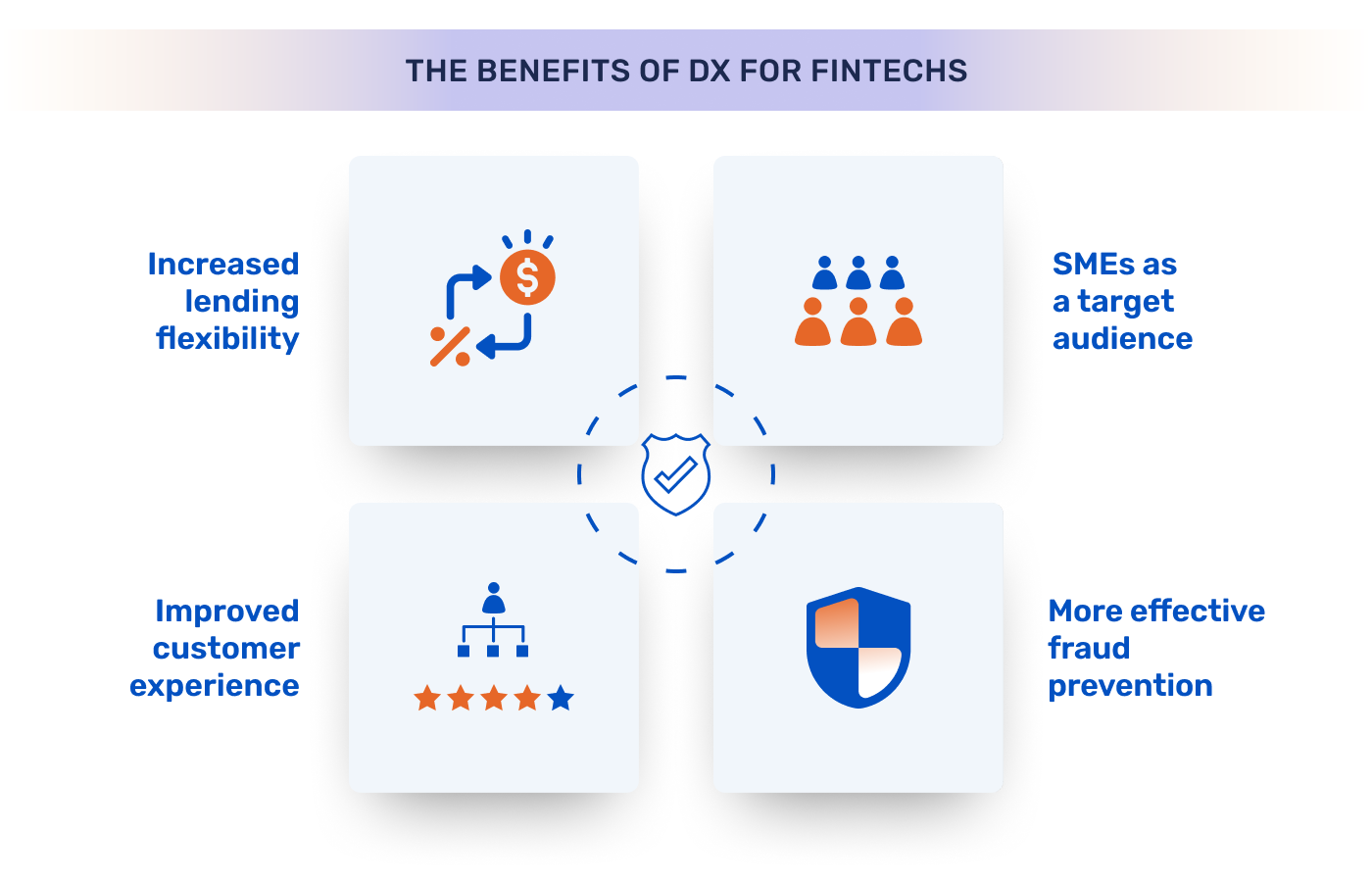 How to transform your company into Fintech
In 2023, a financial company's success will depend on its ability to predict customer needs and create effortless and compelling user experiences that go with the behavior flow. To achieve that, you'll need to keep up with the next word of technology and optimize your company accordingly. That could encompass changes to business models, creating a strategy for going next-gen with products and services, and the forging of new value chains.
To make a leap in digital, you'll need thorough preparation. The seven steps to digital transformation, visualized below, will help you grow technologically and offer a competitive product and services to the market.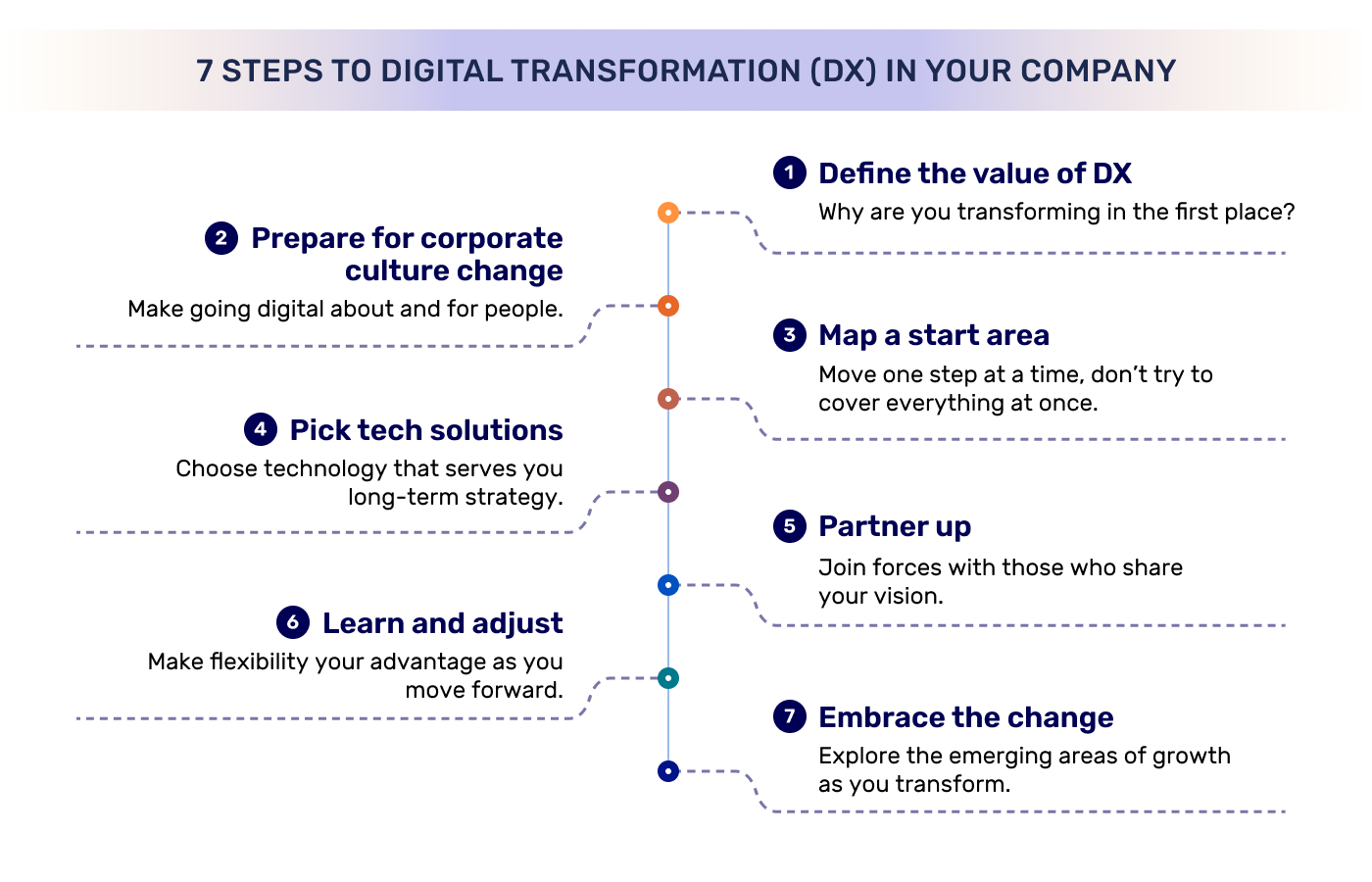 Decide what's the value of digital transformation for your business
Make sure everyone is on the same page as to why you transform. Set concrete and measurable goals you want to achieve.
Get people ready for your corporate culture to change
A lot of communication and learning is bound to happen. Make sure you prepare the ground as a tech leader.
Choose wisely where to start
Determine the initiative you begin with. It must have a strategic meaning so that you don't spread thin.
Map out your technology
Compare products and do vendor research. See if the solution is scalable according to your long-term strategy.
Find partners that share your vision
A tech partner that understands your growth line and helps you see the hidden opportunities is priceless.
Learn, refine, repeat
The road to tech superiority is bumpy. Only some things will work and fit in seamlessly, so prepare to learn and make adjustments.
Prepare to scale
New areas of improvement will always emerge for your business, and it's important not to get stuck with what you already have.
Let's transform your company to make it future-proof.
→ Schedule a quick call
Final thoughts
Technology is created by people, for people. So, it's essential to keep their needs in mind, be they your clients or employees, and advance technologically not just for the sake of moving forward. Just as crucial is to find partners who share your mission and vision.
If financial freedom is not a buzzword to you and you need time-tested expertise to help you discover new horizons in Fintech, let's schedule a quick call to discuss how INSART can help you transform for the better and on the scale.