Got to Give Credit: Lendtech Companies Worth Your Attention
Lendtech is spinning faster each year, with technology removing more and more obstacles for both clients and providers. Let's take a look at how Lendtech made loans easier across industries. In this article, you'll also find companies that set high standards and stand out in Lendtech.
---
The what and why of Lendtech
All people are created equal, but all of them have different incomes. What's more, the majority of them experience a lack of money now and then, whether for routine spending or for funding their Big Business Dream. That's why as far as we can trace back into history, lending has always been there at our service. However, it hasn't remained the same, and at some point, the speeding up technology gave rise to Lendtech.
One of the first attempts to simplify and innovate lending was made around the 1930s. It was the arrival of drive-up banks in Missouri. In time, they evolved into drive-ups (imagine big ATMs with clerks in them). Then plastic cards appeared, actual ATMs came into existence, and here we are, with mobile banking and Lendtech apps and platforms. Data-driven solutions are gaining popularity and evolving into indispensable tools for corporate and personal loans. What's next?
With cloud services, automation, and the increasing reliance on data, lending becomes more cost-optimized and client-friendly, keeping pace with accessibility as the global Fintech trend. I've picked the areas of Lendtech that are seeing a major transformation now and put in the spotlight the market players that contribute to the change.
Mortgages cut short
Now mortgages are more expensive and complicated than a hundred years ago. Think about the process: say, JP Morgan gives you a $400,000 mortgage, then sells it to some government-backed entity who transfers it to a life insurance company, and that's where your money ends up with a bit of help from a mortgage servicer. Looks like a long journey with extra costs drained here and there. But not on Fintech's watch.

Software takes out about a dozen go-betweens and saves people a lot of money. For mortgage companies, digitalization now is not only an opportunity to enter the premier league but a means of survival.
Lenderworks
To empower mortgage companies, Lenderworks provides compliance, capital markets, and other shared services backed by leading technology. Their "mortgage in a box" solution removes the headache from lending and other processes, increasing the companies' efficiency and ability to keep ahead of the competition.
Tech-backed securities lending
Backing its claims with BNY Mellon data, Institutional Investor posits that securities lending revival is on. Among the key factors fueling that growth is the increasing regulatory support and the omnipresence of technology in the financial world.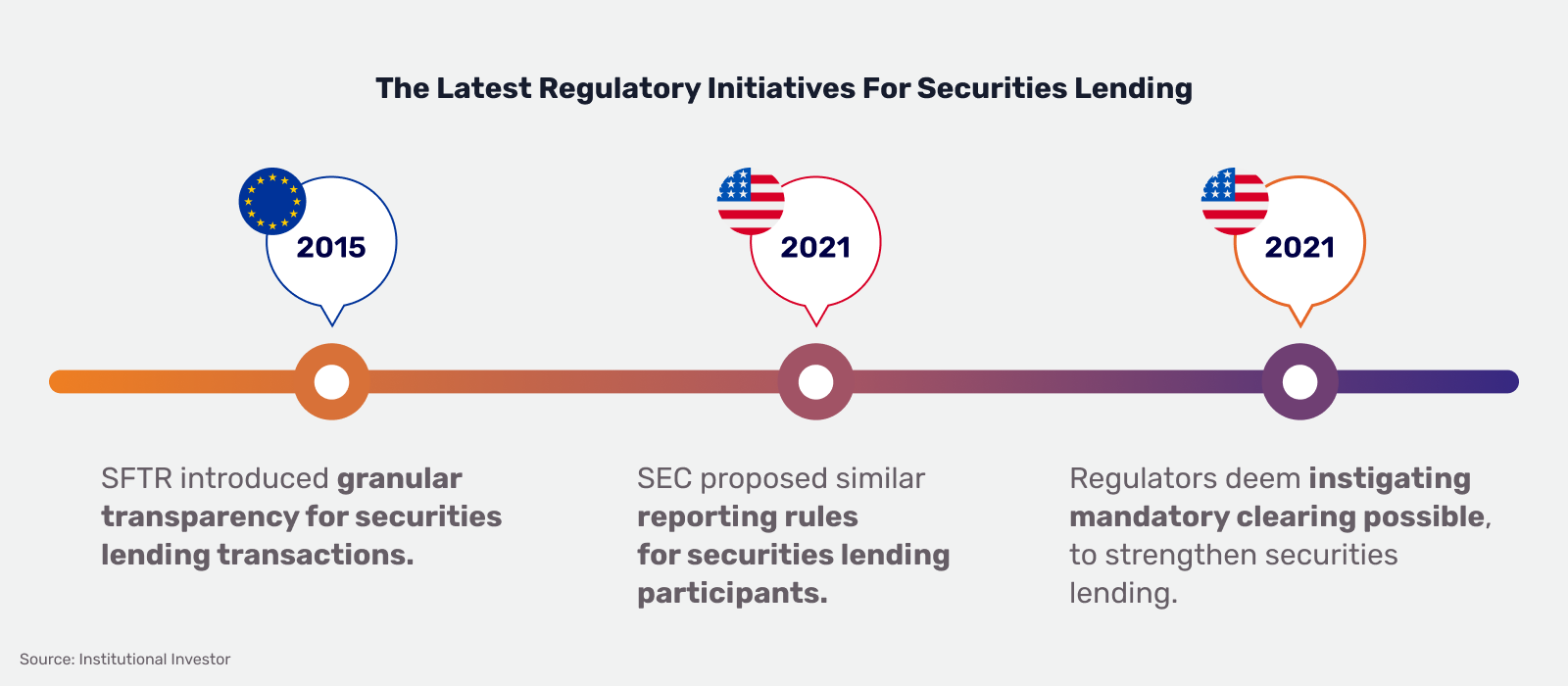 Let's look at one company that allows the new wave of loaning securities to run free.
AcadiaSoft
The company's flagship product is an impressive margin, collateral and risk management suite for derivatives trading. Among other services, the company provides asset workflow automation and standardization, including margin call workflows for securities lending.
Customized equipment financing
Approximately 79% of U.S. companies apply for financing to purchase equipment. That makes equipment financing an attractive segment for Lendtech, and many companies are already exploring this opportunity.
Onset Financial
Onset Financial is determined to make equipment loans accessible and find the best solution for every client. That makes the company stand out among its competitors. A tailored approach and streamlined processes make Onset Financial popular across industries.
What P2P lending platforms have changed the industry?
Streamlined debt selling
Another rise to mention here: NPL Management Market research, fresh from the oven, suggests that the nonperforming loan (NPL) management market is seeing tremendous growth.
It has been a decade since the first online platform began servicing debt buyers and sellers—and it remains the largest. That's the one I mention below.
Everchain
Everchain is focused on helping financial institutions manage their nonperforming loans. Besides buying and selling debt, it's possible to manage and monitor all post-sale activity. By providing secure and compliant services, the company attracts consumer and commercial lenders, BNPL, auto finance, POS lenders, and utility providers.
Bonus recommendation: Fast research for commercial lending
In the age of data-driven business, the highest speed, depth, and security of data analysis become essentials, not a luxury. The lending industry is not an exception because you've got competitors and potential partners there to research, too. Without further ado, meet a solution for your expert analysis.
Tegus
Tegus offers access to high-quality data, insights, and expert call transcripts from industry leaders. With full compliance and transparency, you'll be able to navigate all the information easily using Intuitive research tools.
Looking for a skilled team to build or enhance a lending platform?
→ Get a tech partner
Let's not stop here
Technology can be a winning card, but you have to make it one. Whether it's your partners' or your own, aim for a secure, well-developed solution with high usability. Also, to develop or integrate one, you'll need a matching team with profound industry expertise.
Having accumulated the necessary savvy and skills, INSART can help you build an all-in-one lending platform from scratch or integrate everything from a multi-brand platform to accounting software. Want to see what we can do for you?
Book a free call with our expert to discuss the opportunities. Let's do it!