Acquire Like a Pro: Tips and Top Fintech Acquisition Cases
Getting through all the emotions and labor of an acquisition is a feat. To make it a bit easier for you, we've come up with tips and a checklist based on the real cases of Fintech acquisitions. If you're an industry insider, you must have spotted these companies making headlines. Let's see what they can teach us.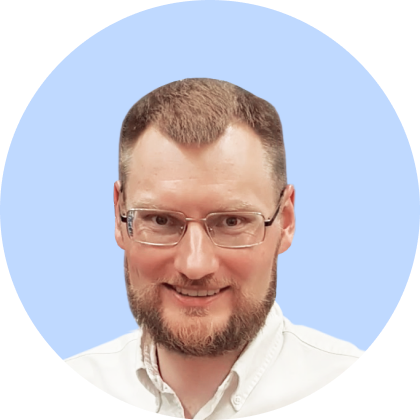 Vasyl Soloshchuk
CEO at INSART
Learning from experience (of others)

BlackRock and eFront
How did it go?
With the acquisition of eFront, BlackRock pursued an ambitious goal. The company aimed to up the standard in investment and risk management technology and increase the accessibility of alternative assets. eFront shared this vision, which led to a balanced touch point between the two companies.
The benefits are mutual, too: while BlackRock extended its end-to-end processing capabilities, eFront added the acquirer's analytic tools to its suite. Preserving its identity and 700 employees working at the company at the moment of acquisition, eFront seems to be all right as part of BlackRock.
How is it now?
eFront remains a key player in the wealth management market.
Its Invest suite widens and enjoys popularity, with long-term partners like Ocorian adopting the latest tools.
Successful partnerships allow BlackRock to build on the capabilities of its investment management platform Aladdin; FactSet EMS is one of the latest integrations.
eFront acquisition added to increased demand for the Aladdin suite BlackRock experienced in the first half of 2022.
Despite the ongoing Fintech downturn, the ever-expanding BlackRock received increased investor inflows in Q2 2022.
Need a tech partner to make your integration go smooth?
→ Let's connect
JPMorgan and OpenInvest
How did it go?
With the competition from Big Tech increasing, this acquisition, a link in a chain, should have helped JPMorgan consolidate attempts to secure its digital future. The deal between the two companies resulted in JPMorgan bringing customized ESG investment options to its clients and OpenInvest getting access to JPMorgan's vast client reach.
Another example of brand retention, this acquisition highlights the ecosystem trend ramping up in Fintech. In this context, it's no use devouring the company and erasing its brand. The more diverse "club" of relevant players you assemble and the more true partnership is in it, the stronger your market presence.
How is it now?
By increasing its client reach, OpenInvest has sped up its mission to popularize ESG investment.
In time, the company aims to extend the use of its pioneer technology to help customers make purchasing and donating decisions.
In 2022, JPMorgan became the best bank for wealth management, according to Euromoney.
By expanding its ecosystem, the bank is now making its daring "cradle to grave" services platform a reality.
Diversify your Fintech ecosystem with experts.
→ Schedule a quick call
Prosus and BillDesk
How did it go?
The regulatory process is still on for this acquisition initiated almost a year ago, and the reason is worth considering if you don't want to face unexpected delays.
It began like this: Prosus-owned PayU wanted to join forces with BillDesk for collaboration in the Indian market. Despite the claim of Laurent de Moal, PayU's CEO, that "this transaction will stimulate both innovation and competition within India's digital payments industry," the Competition Commission of India (CCI) started to scrutinize the deal after receiving a rival's concern about a potential monopoly.
So, it's worth assessing your competitors, brainstorming for "concerns" that your deal may raise, and carefully checking the regulations before announcing a deal.
Enjoy security and order at all levels of software development.
How to make your merger/acquisition a success
The holy trinity of successful mergers/acquisitions is "transparency, speed, focus." When turned into concrete recommendations, it looks like the checklist below.
Be clear about the strategic objectives and how they align with the current vision.
Communicate all the updates to everyone on board to establish trust.
Make a detailed plan of the integration.
Ensure transparent management.
Create new values from the common ones instead of bringing together what's incompatible.
Keep it balanced when adopting best practices from both companies.
Focus on cost-effectiveness and efficiency.
Act quickly and integrate the essential parts to avoid delays.
Put people first

and think twice before

changing vendors.


A partnership that endures the steep turns of M&As
Robust and secure integrations should be in place faster and faster these days. To keep pace with the market demands, one needs an experienced tech partner. Schedule a quick call to see if we are your match.