Seven Most Promising Fintech Areas
Thanks to Fintech, the world of finance has seen significant improvement. The use of technology allows you to automate processes, reduce risks and simplify money management.
Fintech covers many segments and directions. Let's get a quick overview of the subtleties of the most prospective of them. I'll start with what Fintech is, what it does, and the main directions of its development.
---
Why Fintech?
The Fintech industry develops financial technologies for businesses and organizations. It includes blockchain, online banking, e-commerce, and many other areas.

Each year, more and more financial companies go for the latest technology and move away from old systems. Technologies are changing the way we think about and manage our finances. Much investment flows into Fintech, vouching for its security and potential.

Thanks to technology, the interaction between users and companies is greatly simplified. You can pay utilities, order products, take out or return a loan, or send a money transfer in no time, thanks to the application on your mobile phone.
What's trending in Fintech?
Let's consider the areas of Fintech that currently enjoy immense popularity.
Increasing the level of financial literacy
Financial literacy is not only about wise day-to-day spending—it's also about investment. It allows you to invest in technology development with the hope of getting a substantial profit in the future. Being financially literate, you can keep up with the state of the financial market on resources like
ICOholder
when looking for a profitable investment option.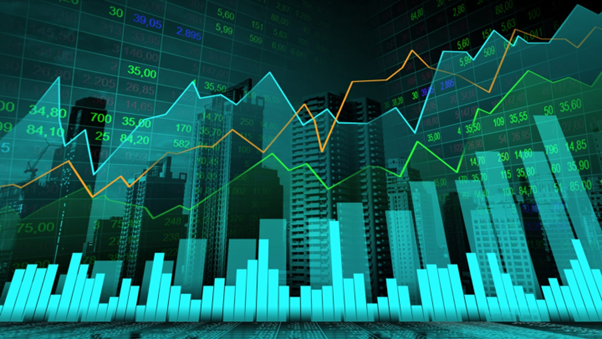 Decisions about the development of financial literacy do not necessarily have to be independent. With the current capabilities of investment platforms, users can learn how to manage wealth and multiply it, which makes investment more accessible and creates new opportunities for Fintech companies.
Security system development
It's justified that people worry about security when entering their payment details in a financial company's mobile app or on its website. However, using biometric data like fingerprints or iris swirls for security can guarantee maximum protection.

Contactless payment is much safer than the contact use of plastic, as it serves both information and health protection. You don't need to use a card or pick up cash.
Autonomous finance
The creation of autonomous finance is a leading direction of Fintech. The companies involved simplify the management of funds and make most financial services which usually require a mediator, available to users.

The essence of this field is the use of algorithms. ML and AI create the most acceptable options for the movement of funds. This way, choosing a profitable opportunity for obtaining a loan or investing money is easier than ever before.
Open banking
This revolutionary technology brings banks and Fintech companies together. Open banking allows users to easily exchange important financial information and better control it. Thus, the level of information security increases.
Virtual banks
Now, many banks do not have a physical branch. To send funds, you do not need to go to the bank, wait in line and waste much time.

Banks having a website or application is not a novelty for a long time. However, fully online banks are a reasonably new solution that creates worthy competition for the traditional banking system.

Their main advantage is the flexibility of terms. Virtual banks offer low interest rates and optimal conditions for customers. With the help of a virtual bank, you can carry out all the necessary operations, pay bills or start saving.
Using a voice assistant
Currently, voice technology is used as an assistant on smartphones and smart appliances. Now it can also be safely used in the financial sphere.
In Fintech, the voice assistant can help the customer get information about the account's status. Also, it can be configured to navigate the site's menu and services.

Voice technologies are also used to increase the level of security. Interaction. It will soon be possible to make and confirm payments and redirect funds with their help.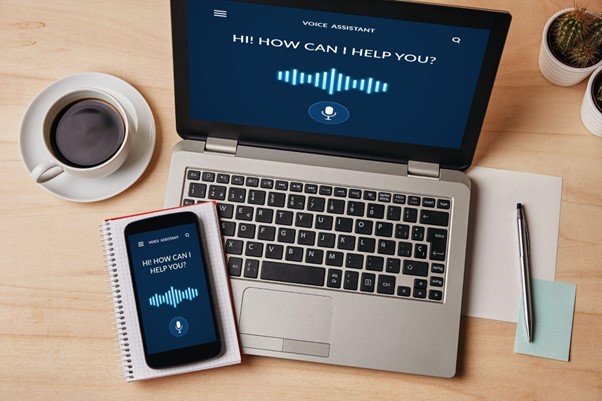 Regulatory technologies
Regulatory technologies offer a reduction in the control of the financial sphere by helping automate all processes related to compliance with laws and relevant requirements.

Automation of the process significantly reduces the burden on the company. The use of special control programs minimizes the probability of any errors, as the system analyzes all the information in the database. This way, reducing errors in operation and maintaining high levels of security, which is crucial for Fintechs, is much easier.
Get a solution development team that knows all the shortcuts.
→ Schedule a quick call
The bottom line
The aforementioned Fintech areas are actively developing today. New solutions simplify the interaction between financial companies and their clients and make services more accessible. Whether you choose the field of regulatory technologies, autonomous finance, or any other, you'll find yourself exploring and contributing to the development of a highly dynamic field full of potential for enterprising leaders.

Fintech is a dynamic industry that is fundamentally changing the financial sphere, so don't miss your chance to innovate.